Wooden door industry reshuffle soon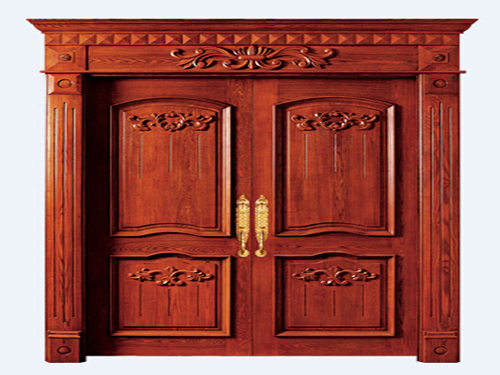 Wooden door industry reshuffle is on the horizon, and the brand effect helps wooden doors companies win the market again. Channel competition is inevitable. How can wooden door companies expand their channels?

In recent years, small and medium-sized cities have been developing rapidly. Wooden door companies have begun to pay attention to the markets of third- and fourth-tier cities. Channels in small and medium-sized cities have become the main target of enterprises. With the favorable turn of economic situation at home and abroad, channel competition has entered the white-hot stage. Wooden door companies are no longer limited to first-tier cities.

The small and medium-sized market is a natural barrier for the survival of wooden door manufacturers, and it is actually a heavyweight brand racing track. A company's brand building can not be separated from the channel, only to broaden the channels in order to ensure that the company's brand influence further increase. The wooden door companies focus on training medium and small city dealers are imminent.

Under the market economy system, only the development that conforms to the market can survive, otherwise it will be eliminated. In the current market competition, the wooden door enterprises transform the traditional channels, and diversified channel construction has become the common choice of many enterprises. In order to enter new markets, the reform of wooden door enterprise channels needs to focus on the interests of local distributors and reshape the channel value chain. Regardless of whether it is for the company itself or for distributors, the rectification of the channels is outweighed by disadvantages, which is imperative.

Wooden door companies to open the market situation, not only to focus on production, but also should know how to sell, how to lead the dealer to increase the sales of wooden doors. This requires the wooden door companies to enhance their marketing concepts, strengthen their brand awareness, increase their own marketing teams, and continue to introduce advanced marketing concepts and abandon the traditional marketing concepts.

The ancients said: "After planning and then moving, strategy first", the wooden door companies can only fully estimate the market, foresee various phenomena that may occur after entering the market, and formulate solutions, in order to be able to move steadily in a complex and ever-changing environment. Wooden door industry as a home terminal industry, companies still have a lot of room for development, in order to quickly gain competitive advantage in a short period of time, we must set up strategic alliances, expand market channels, channel integration into the market battle.

Baggage X Ray Machine,Cargo Security Scanner,Air Cargo Scanner,Penetration Luggage Scanner
Shenzhen MCD Electronics Co., Ltd. , https://www.gdmcd.com