Domestic Hardware Market Will Accelerate in the Second Half of the Year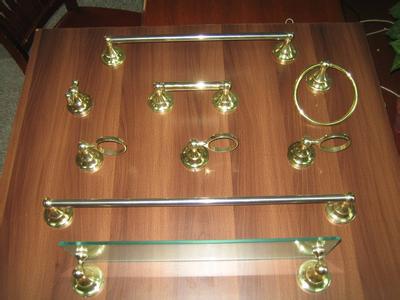 In the second half of the year, many people have accelerated the pace of renovating new homes. This has greatly stimulated the sales of home improvement hardware in China Science and Technology Hardware City.

Today, there are more and more young people after the 80s who have new houses. This part of the population is open-minded, and the selection of materials for decoration is eclectic. It is hoped that their own style will be different. In order to meet the market demand, many personalized decorative Hardware Products have been placed on the counter.

In the past, decorative hardware more emphasis on its mechanical properties, rust, moisture, life of moving parts. Today, decorative hardware is no longer suitable as a supporting role, ranging from door locks and door bumps to handles and hinges in cabinets, to towel racks in toilets, paper roll holders and coat hooks in living rooms. Different shapes, but still maintain the unity of artistic elements. In the hardware city market, it is not difficult to find a wide range of decorative hardware products that are elegant and fashionable.

Xie Mou, Nobel sanitary ware sales department introduced that in the face of an ever-changing market, some professional hardware manufacturers will keep up with the trend of the times and work hard at the design of products, rushing to launch new products, constantly changing the face of products, and diversification and serialization. The direction of development. Take the most common handles as an example, it has got rid of pure stainless steel, black, bronze, crystal clear and translucent, or dark, reserved, or elegant, these handles are full of expressive colors and become exquisite decoration. Hardware represents one of the products.

Shi Tao, owner of Botao Sanitary Ware Department, believes that the individual needs of consumers have prompted manufacturers to continue to develop products that are suitable for different levels of consumer preferences in order to win more consumers and win bigger markets.
Metal Plugs Steel Caps Plugs provides an attractive finish and a secure fit. And metal Finishing Hole Plugs are available in the following designs: flush standard hole plugs, flush metric hole plugs and recessed hole plugs. Dream offers several styles of Metal Plugs and Steel Caps Plugs, which are ideal for plugging holes in equipment made of sheet metal such as auto bodies, tanks, refrigeration units, etc.
Metal Plugs Steel Caps Plugs
Metal Plugs,Steel Caps Plugs,Steel Iron Plugs,Iron Cap Plugs
Zhejiang Dream Industry Limited , http://www.mlwdream.com